Having an optimum water tank that can keep water cool, algae away, and free from damage- all in one was impossible before. After all, concrete water tanks are safe only until an unsuitable weather condition shows up. A stormy night and a crack in the tank can be the little reasons that can lead to big damage. This is where plastic water tanks and their additional features have led to a water tank revolution. After all, its lightweight and functionalities can make it perfect for all big and small purposes.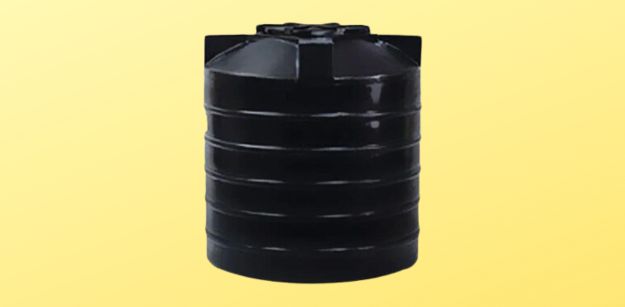 If you are questioning its durability, then you won't do so anymore after knowing the secret to its making. Nowadays, plastic water tanks come with multiple layers for multiple purposes. Here is everything you need to know about it.
Stage-wise Plastic Water Tank Layers For All Purposes
Double Layer Water Tank
This is one of the thin and efficient water tanks for domestic purposes. The outer layer of this plastic water tank fights the ultra-violet rays, and the inner layer sets water for consumption. This is an incredible water tank for long term storage of water. In fact, a top-quality water tank also has the capacity to restrict contamination, which gives safety for long-term water storage. These tanks are very good for storage in areas more exposed to the sun.
3 Layer Water Tank
This plastic water tank is perfect for long term water storage and usage. Each layer of the water tank serves a different purpose. The first inner layer provides insulation, the second layer is the secret behind the rigidity of the water tank as it gives the structure, and the third layer protects leakage. Each of the layer ensures damage-free protection of water and the tank. This is why, a 3 layer water tank is prominently used for irrigation and fire-fighting purposes. In fact, it is safe to drink also as the tank does not expose water to any outer harm or chemical reaction.
4 Layer Water Tank
This superior quality of plastic water tank is usually used in for commercial purposes for its volume, features, and protection. The first layer outside is a titanium layer for aesthetics and structure, another layer ensures UV protection sun-shield layer, then comes an anti-bacterial layer. At last, comes an additional foam layer that stays unaffected in every weather condition. This is one of the high-quality water tanks used for residential and industrial complexes.
4 layer water tank comes in several colors and designs, making it ideal for an aesthetical addition to the terrace. Visit Topline industries to find out the color and design options in the range of plastic water tanks.
5 Layer Water Tank
5 layer plastic water tank can be the most significant shield to your water storage. Every layer functions differently for giving advanced protection. The first layer bounces reflection and sun rays from the tank ahead of it is a foam layer that regulates insulation. After this comes the UV protectant layer, which is followed by the next foam layer. With this, the final layer ends with an antimicrobial coating that prevents the development of bacteria and algae. This advanced protection in a water tank ensures a healthy water supply through the nerves of the home and commercial spaces. Such tanks are also helpful in hospitals for safer water supply.
6 Layer Water Tank
The 6 layer technology on plastic water tanks not only boosts the water supply but also boosts the tank aesthetic. Surprisingly, 6 layered water tanks have great designs that can add four stars to your home or industry where the tank will be placed. With this, the tank has multiple foam layers, followed by a UV protectant layer and an antimicrobial layer. This is why the tank is top-notch and worthy of year-long usage.
Every layer adds more to the functionality of the plastic water tank making it more valuable and multi-purpose. For finding the best water tanks, you can visit online at Topline Industries, where you can easily find all types of water tanks under one hut. Visit online to find the most suitable size for your purpose at the best price. Topline Industries can make everything easy for you.