Every year, people are shocked about the amount of food, plastic, and packaging waste that accumulates over the festive period.
Yet every year, the shops continue to be packed with people buying gifts, or shopping online for the latest gadgets, only to scoff when next-day delivery isn't included in the price. You can find different types of decors as well as nativity scene outdoor sets in the market.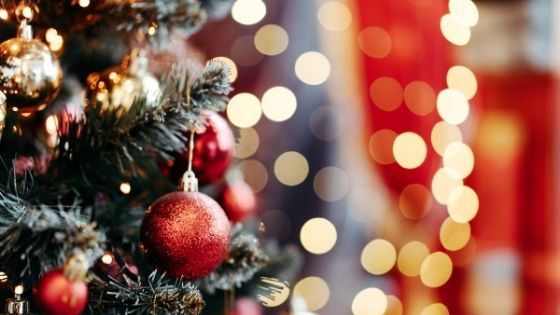 If you want to change things up this Christmas or have become more aware of the environmental challenges we all face recently, why not have a green Christmas?
Or at least, a greener Christmas.
Because even small changes can make a big difference.
Below are a few things to consider if you're looking for a way to be a little kinder to the planet during the festive period.
Gifts of thoughtfulness
As kids, you'll have loved heading downstairs to a big pile of presents and opening new shiny toys. But as everyone gets older, they prefer gifts that are more thoughtful than flashy.
Rather than buying someone yet another novelty mug or stationery set, think carefully about the gifts you're giving this year. Experiences are a great way to support local businesses as well as give a gift that won't be forgotten. A massage, a trip to a local restaurant, or an adventure-packed day of rock climbing or kayaking could be the perfect way to spend more time with your loved ones, too.
Shop smart
Shopping locally for gifts and groceries for the festive period is another way to give back to the planet. Rather than depending on high-speed services like Amazon, give back to the little guys and save some emissions. Take a trip into town to see what treasures you can find on foot. You'll likely discover something completely unique.
Small businesses are also more likely to use responsibly sourced materials and local suppliers, once again making your Christmas gifts a little bit greener (and more special).
Kill two birds with one stone and shop for gifts at charities in Houston. Not only will you reduce your carbon footprint, but you'll also be able to do Christmas on a smaller budget. All while supporting those less fortunate.
Edible decorations for wildlife
If you want to decorate the outside of your house, ditch the plastic and get down with nature. Creating edible decorations that the birds can enjoy is a great way to make your home look beautiful without waste. Use seeds, nuts, pinecones, and dried oranges to create traditional style garlands and tree decorations to hang in the garden.
Reduce the use of giftwrap
According to a study done at the University of Manchester, 1kg of giftwrap creates 3.5kg of CO2 in the production process.
Instead of using fresh gift wrap, there are plenty of eco-friendly alternatives available.
Using old newspapers to wrap gifts looks pretty cool, and is a great way of recycling used paper. Alternatively, use fibers like hemp or recycled paper to wrap gifts.
If you have to buy a few rolls of gift wrap, avoid gloss or metallic options as these are much harder to recycle. Similarly, try to use as little tape as possible. You might find you can seal your gift with alternatives like wax or string.