Women and shopping go hand in hand. Besides shopping for their personal needs, women are also responsible for shopping for their household needs. To pay for their shopping women don't rely on cash alone. Credit cards are becoming a very popular choice among women. They not only help women transact on a cashless basis, but they also promise great rewards and privileges. These rewards and privileges provide additional benefits to women. Moreover, there are different types of credit cards for different women depending on the nature of their transactions. Here's a look at the different credit cards which women can enjoy for their different needs.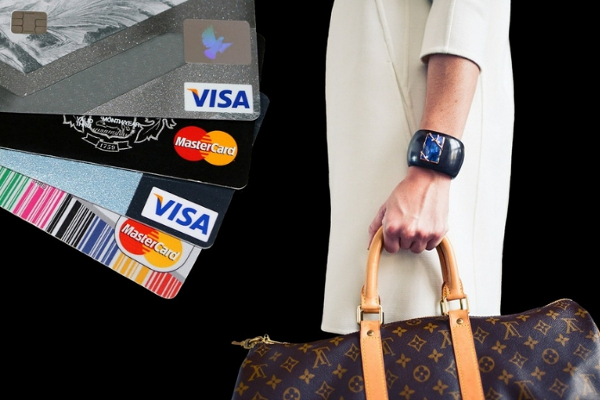 Shopping cards
Shopping credit cards are the most popular choice of credit cards for women. They provide accelerated reward points when used for shopping. There are co-branded shopping cards which give special privileges when used at merchant outlets. Besides reward points, shopping credit cards also provide cardholders with special discounts at partnered outlets, gift coupons and discount vouchers as well. One of the popular shopping credit cards includes SBI's FBB Styleup Card which is associated with Big Bazaar and gives amazing discounts and rewards when you shop for apparel at Big Bazaar.
Lifestyle cards
Lifestyle cards have privileges on lifestyle spending. They give discounts on dining out, movie ticket bookings, event ticket bookings etc. Moreover, free movie vouchers, discount coupons and vouchers are also promised on these cards. HDFC's Platinum Times Card is a popular lifestyle card. It gives dining privileges and discounts on movie ticket bookings. A fuel surcharge waiver is also provided by the card and the annual fee is also low.
Premium cards
These cards are for successful working women who enjoy premium privileges and benefits. The card promises premium lifestyle benefits and privileges. Women can enjoy free membership to elite clubs, free access to international and domestic airport lounges, stay privileges at five-star hotels, etc. ICICI Bank Credit Card like Coral Card is a premium card which offers Payback points, discounts on movie ticket bookings, discount on online transactions, fuel surcharge waiver, etc.
Travel cards
Travel cards are suitable for women who are frequent travellers. Travel cards are issued in partnership with airlines or travel companies. They give accelerated reward points and discounts on travel bookings whether it is booking flight tickets or hotel accommodations. Standard Chartered Emirates Platinum Card is a premium travel card. It is tied-up with Emirates Airlines and offers free air tickets, discounts on air ticket bookings, complimentary lounge access at airports and also cashbacks when shopping at duty-free outlets at the airport.
These are the main different types of credit cards for different women. You can pick any card as per your spending pattern. If you shop a lot, shopping cards would be beneficial and if you enjoy eating out or going to the movies, opt for a lifestyle card. Premium cards are meant for women having a good source of income while travel cards are meant for frequent travellers. So, choose your card depending on your requirement and enjoy the benefits of the card curated just for you.