If you have decided to get yourself a laptop for your work and entertainment needs, you're at the right place to know more about the best models. Indian laptop buyers have been lapping up Asus models over the past year or so. The brand's market share stood at 7.5% at the end of September 2020, placing it firmly among the top 5 laptop brands in the country.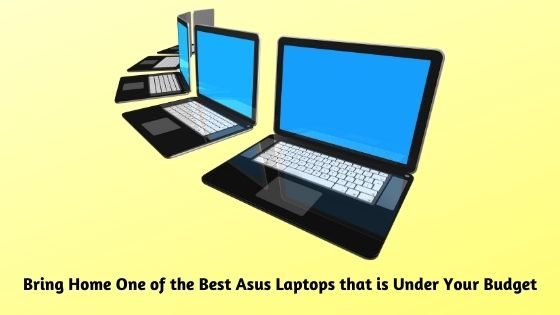 An interesting thing also happened when the pandemic hit, and a lot of people had to invest in their own laptops in order to work from home, and keep their jobs. In May 2020, Asus released figures declaring that it had captured 15% market share during the first quarter of the year.
The brand stated that it had garnered a 40 percent increment in sales during the quarter in question, as compared to the previous quarter. What is even more noteworthy is the fact that at that point, the overall Indian laptop market was down by over 26%. Possibly buoyed with confidence over the amazing popularity run at hand, Asus also announced that it will add 1,000 retail outlets to its 5000-point strong footprint.
Clearly, there is no better time to buy an Asus laptop. More outlets and more buyers usually translates to better service centres, and still more competitive pricing. In fact, some of the best laptops under 30,000 INR, one of the most popular laptop price segments, are Asus laptops.
Here are three of the best laptops under 30,000 INR from Asus.
Asus VivoBook 14 M415DA-EK012TS
This laptop is priced anywhere between 27,000 INR and 35,000 INR, so keep an eye out to get a good deal. The Asus VivoBook 14 comes with 4GB RAM to facilitate smooth and efficient multitasking, and this is expandable up to 12GB using 1x SO-DIMM Slot. This model offers 1TB HDD storage to allow you to save all your documents and memories without having to think twice. It also has an empty M2 slot in case you want to invest in SSD storage.
This 14-inch laptop weighs only 1.5 kgs, but it packs in a whole world of amazing technical specs. It has an integrated graphics card (Radeon Vega 2 Graphics), and the AMD Athlon 3050U dual core processor that offers clock speeds up to 3.2GHz. Furthermore, the Asus Vivobook 14 comes preloaded with Windows 10 Home OS that has lifetime validity.
Asus VivoBook 15 X509MA-BR336T
The Asus VivoBook 15 is priced anywhere between Rs. 28,000 and Rs. 40,000. It packs in very similar features to the Asus VivoBook 14, such as 4GB RAM and a 1TB hard drive, not to mention the empty M2 slot. However, this laptop also brings to the table the Intel Pentium Silver N5030 Quad Core processor, with clock speeds up to 3.1GHz. Additionally, it has Integrated Intel UHD 605 GPU to boot. Despite being a 15-inch laptop, it still weighs under 2 kgs at 1.9 kgs.
Asus VivoBook M515DA-EJ001T
This model comes with 4GB RAM and a 1TB hard drive. The Asus VivoBook M515DA runs on the AMD Athlon Silver 3050U processor, which is the same as the Asus VivoBook 14. It is slightly less expensive, however, priced anywhere between Rs. 26,000 and Rs. 33,000, possibly because it cuts down on other features offered by its counterpart such as an empty M2 slot and expandable RAM.
This laptop is also quite large; its screen size is 15.6 inches, and might therefore be preferable for those that veer towards larger laptops. For its size, however, it is fairly lightweight at 1.8 kgs.
Got a budget and basic specs in mind? You can browse through models from all the top brands on the Bajaj Finserv EMI Store, where you can also get special offers and discounts. This way, you can actually get a laptop that suits your requirements at the best possible price.
Alternatively, you can go ahead and get the laptop of your dreams even if it is not available among the best laptops under 30000, because you can buy a premium gadget and pay for it in No Cost EMIs by using your Bajaj Finserv EMI Network Card. Furthermore, you can get your new laptop delivered to your doorstep within 24 hours of placing the order on the EMI Store.