As a sole-trader, there are many benefits compared to being employed by a company, including the ability to set your own schedule, work from where you'd like, and be your own boss–but with great freedom comes great responsibility.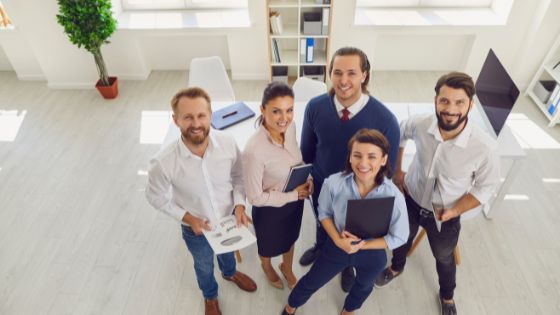 One of the biggest appeals to being employed by a company is paid vacation leave, which allows employees to book a certain amount of time off to enjoy for themselves while also being paid in full. This, alongside sick pay and other company benefits such as discount cards, loyalty bonuses and company equipment, is a benefit that sole traders do not get.
As they are solely responsible for their income as well as providing their business's service, if they want to go on vacation, they may end up working during the duration of their trip, helping to maintain income and positive client relations.
Especially if you're new to sole trading, this may seem like a difficult task – but balancing mandatory work and relaxation is an essential tool for any freelancer. Read on to find out more about the best tips for working while on vacation.
• Utilize your Cell
Having a cell phone is all-but essential for anyone with a job nowadays, but in terms of freelancing, cells keep your work and your client communications to hand at all times, allowing you to stay connected and accessible.
With the processing power and functionality getting better in cell phones all the time, there are more and more business associated tasks that can be completed by using them, with anything from Word and PowerPoint to accounting and analytics all useable either through apps or the browser.
If you have an office phone, you can redirect the traffic to your cell so that you can take important calls.
• Use a Business Laptop
Another option other than using a mobile phone is utilizing a business laptop. With the processes and software used in business becoming ever more advanced and resource intensive, brands are producing laptops with enhanced capabilities and accessories such as GPUs to ensure smooth and efficient business computing.
For example, Lenovo Business Laptops are lightweight, powerful and ergonomic, perfect for keeping up with work while traveling.
• Notify your clients
A hugely important factor in not only going on vacation as a sole trader, but being an effective sole trader in general, is maintaining effective client communications. With freelancing now a serious and widely adopted option for many workers, it's important to not only gain new clients but also maintain fantastic relations and consolidate loyalty with the ones you have.
This is why a simple message, with plenty of time in advance, will benefit everyone involved. You will allow your clients to keep in mind your availability over the duration of your vacation, whether that is during certain hours of the day, or a case of only being able to offer limited services. If you also use freelancing sites, make sure to update your profiles to show this.