Ethics plays a significant role in any business, which helps every individual grow substantially in the long run. Caterers aren't any different in that fellow aspect. Here the part of a caterer is to serve the best of food. Indeed, that is not enough in becoming the best in the field of catering service. In fact, with proper plan and strategy, you can specialize in one field such as Wedding event rental services and expand your business further.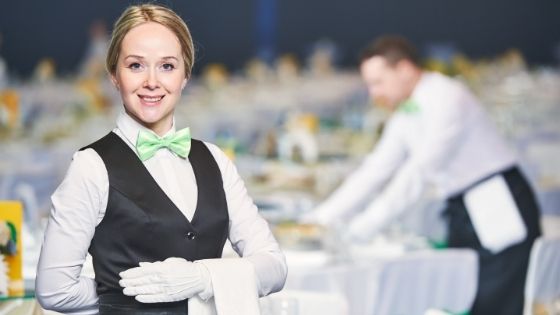 1. Cooking and hygiene
Without a doubt, cooking is the most important and the only job required from the caterer's end. But that is not the only task. Not just that, but also maintaining a well-set working environment for all the cooks.
A cleaned and sanitized kitchen for the best of food is not just a priority but a necessity now—regular scrubbing of hands, arms, and feet. Hair has to be covered with head caps, one-time usage gloves, masks, and sanitize kitchen utensils.
2. Quality raw materials and efficient cooks
You cannot let the price point affect the quality of the raw materials. Here, you have been selective about your vendors who are providing you with the necessary goods. Caterers do have their own providers, that has to be from a guaranteed end.
The best way of letting your food taste good, is by getting through with the best of cooks. Professional cooks, who have experience in the field of events and occasions. Hire such people, who will help you in becoming the best of caterers.
3. Taste of the food
Taste is significant, rather the most essential fact with a catering service. The best caterers in your city must have the best flavour as well. So, as a caterer, you need to consider this aspect as well.
Which is possible only if the food is cooked with care and affection. I mean, yes, you need to cook it with patience and with proper materials: good quality meat, fish, vegetables, dairy and poultry. Everything stands informant for the taste of the food.
4. Menu and food options
If your menu has only a few options to choose from, then it is quite evident that your customer wouldn't be happy. At the same time, your menu should have at least four choices at each slot. As caterers, it is essential to suffice by the customer to be happy with the food.
5. Variation in Cuisine
This is not even a question to be asked; your menu is supposed to be filled with ample amounts of dishes coming from different genres of cuisines. You can't let go of a particular cuisine, thinking that it can be replaced with another. It would help if you had options for Mughlai, Chinese, Continental, Italian, Seafood, Bengali, Thai, North and South Indian.
6. Customer Assistance and Advice
As caterers, you need to help your customer in choosing a proper menu for their occasion. They will select your menu only if they feel comfortable working around you.
7. Budget Flexibility
If you do not help your customer with their pre-speculated budget, then they shall reject you in the first round itself. Cater to their decided budget, talk it out and negotiate accordingly. Give offers that are suiting you as well as them.
8. Business behaviour and Professionalism
If caterers do not show or direct a professional approach to their clients, it is not considered. They should talk politely with their clients, make them understand and also remember their work ethics.
These things are crucial at any point in time. Without maintain professional relations, your business behaviour might leave a bad reflection on your clients, which should always be avoided irrespective of where or when.
Like Aristotle said, "Patience is bitter, but its fruit is sweet". With practice and precision, one becomes the best version of themselves. Likewise, with every passing season, the caterers get more bookings and changes to improve their work better and better. So, it is never the last time till you try and become the best!