What is industrial construction?
Industrial construction companies are large, multinational firms. They are responsible for designing, installing, and maintaining massive structures such as power plants, bridges, skyscrapers, warehouses, factories, and other larger-than-life structures. Industrial construction is a specific form of construction that requires expert training and highly experienced workers who can multitask. Projects are supervised by a team of managers, engineers, and architects. Since industrial construction projects are very lengthy and expensive, they need to be managed extremely carefully.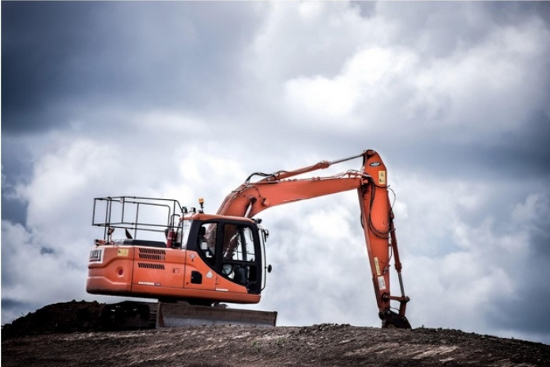 With such projects, it's quite normal to expect delays. However, what's more crucial is the deferral reason and how it will impact the budget. The construction company overseeing the project should take proactive measures to control the timeline and spending. This is why selecting the right industrial construction company is very important. Here is a short guide of some of the significant qualities to look for during your selection.
1. License
An essential aspect to consider when hiring an industrial construction company is that it has a valid license. This guarantees that the firm is legally allowed and capable of working in your area. A valid license also demonstrates that the company is up to date with current protocols, rules, and regulations. It's critical that all safety standards and procedures are observed during the entire time that the company takes to complete the project. With projects of such gigantic proportions, no one should risk dealing with an unlicensed firm.
2. Strong risk management and insurance
Similarly, nobody should work with an uninsured construction company. All of the employees in the company should be insured for work-related injuries and accidents. Otherwise, you will be held responsible for any incident at your construction site.
Projects at the industrial level typically involve the use of extremely heavy machinery and materials. Hence the on-site jobs are commonly considered to be the most dangerous. Risk management is one of the most fundamental constituents of a good industrial construction company. It helps protect you from serious financial harm if God forbid there is an accident, injury to a worker, or even a lawsuit.
Ideally, if all protocols are followed, such an incident will not develop. However, in the event that something does, you need to know who will carry the financial burden. You should also be aware of what needs to be done to resolve the situation. This this is why choosing a corporation that is financially stable and fully bonded is vital for your project.
3. Experience and success
Make sure to look into the company's proven track record of success. It's a strong indicator of the potential of the company. Read into the reviews, testimonials, and recommendations to see how successful the project was. See, if it was completed within the predicted time frame and allocated budget. It's vital to identify that the company has recently done similar work. Even though no two projects can be identical, the firm should have in-depth industry-related experience. If this is missing or it has a tarnished track record, consider it a red flag.
4. Skilled team
Another strong quality to seek in a construction company is the availability of diverse and highly skilled team members. The project needs to be accomplished on a large scale, so the firm should employ a variety of professionals. These should include project managers, administrative assistants, engineers, architects, estimators, surveyors, safety inspectors, QA/QC inspectors, mechanics, machinery operators, truck drivers, etc. The company is in charge of an extensive range of construction services. So, everything from the beginning to the end in terms of resources needs to be available on time. It's an essential aspect of planning and management.
5. Modern equipment and technology
An industrial construction company needs to possess the expertise to construct a project. This will enable you to progress with ease into the future. It must not only have state-of-the-art equipment and modern technology but also advanced software. You need to be assured that the company will handle every aspect of your project will finesse. With effective leadership skills and innovations, the company should be able to assimilate and analyze information critically, quickly, and accurately.
6. Exemplary management skills
An industrial construction company isn't responsible solely for construction. It must also manage resources and budget alongside an unwavering commitment to safety. The goal is to construct a project that is efficient, has high-quality standards, and is well-managed. Thus, maintaining rigid budget guidelines without any compromise on quality or standards is the fundamental criteria of an exceptional industrial construction company.
For this, the company should have effective communication skills. They need to discuss and understand your requirements in order to embark on a successful mission. Throughout the project, they need to provide feedback on a regular basis about progress as well as setbacks. They should exhibit impressive coordination and liaison skills. And most importantly, they should be honest, accurate, and realistic about pricing and timelines.
These are by no means the only things to keep in mind when hiring an industrial construction company. But with the right approach and adequate research, you are bound to find one that will not let you down.