As a leader in a small to midsize business, the significance of cultivating a compelling visual brand identity is evident in distinguishing your enterprise and fostering connections with your desired audience. Yet, the task of crafting engaging and professional graphic designs that authentically reflect your brand essence can pose a considerable challenge. This is precisely where the strategic utilization to outsource graphic design services becomes a valuable asset.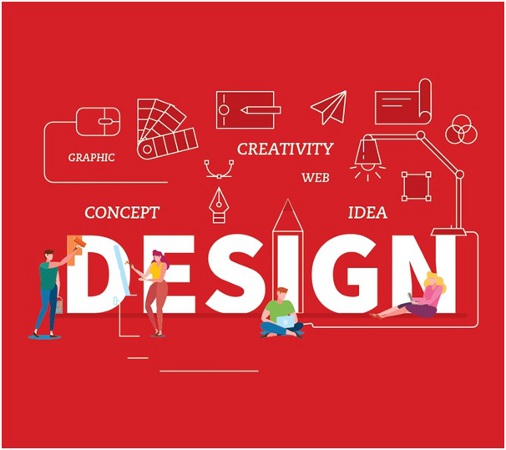 By entrusting your design needs to external experts, you gain access to a pool of specialized talent equipped with the skills to articulate your brand visually. Outsourcing not only alleviates the burden on your in-house resources but also brings a fresh perspective and diverse expertise, ensuring that your visual identity resonates effectively in the competitive market landscape. This collaborative approach can enhance efficiency, creativity, and overall brand impact.
Scope of A Graphic Design Agency
A graphic design agency is a professional service provider specializing in visual communication and design solutions. It comprises a team of skilled designers and creative professionals dedicated to crafting compelling visual elements for businesses. These agencies offer a range of services, including logo design, branding, marketing collateral, and digital media. Engaging a graphic design agency can significantly benefit your business by ensuring a cohesive and impactful visual identity. Their expertise enhances brand recognition, attracts and retains customers, and communicates your message effectively, contributing to a strong and memorable presence in the market.
Best Among Equals
● Brandripe
Brandripe stands out as a premier platform for outsourcing graphic design needs. It provides a streamlined process connecting businesses with a global network of experienced designers. With Brandripe, you can request a variety of design services, from logos and branding to marketing collateral and web graphics. The platform emphasizes quality and efficiency, ensuring that your design projects are completed to your satisfaction.
● 99designs
Renowned for its crowdsourcing approach, 99designs allows businesses to launch design contests, receiving submissions from multiple designers. This platform caters to diverse design needs, including logos, packaging, and social media graphics. Clients can then choose the winning design, providing a collaborative and competitive environment.
● Upwork
As a comprehensive freelance marketplace, Upwork connects businesses with a vast pool of freelance graphic designers. This platform enables you to review portfolios, collaborate on projects, and scale your design needs based on your business requirements. Upwork offers flexibility in terms of project scope, duration, and budget.
● Fiverr
Fiverr is a popular platform offering a wide range of creative services, including graphic design. Businesses can explore profiles of individual designers, review their past work, and engage in direct communication to tailor design projects to their specific needs. Fiverr is known for its accessibility and affordability.
● Toptal
Toptal focuses on connecting businesses with top-tier freelance talent, including elite graphic designers. This platform rigorously vets its freelancers, ensuring a high standard of expertise. By leveraging Toptal, businesses gain access to experienced designers who can deliver premium and customized graphic design solutions for various projects.
Conclusion:
For optimal outcomes in outsourcing graphic design, clarity on your requirements and effective communication with your partner are paramount.