Handling a project and completing it in a time-bound manner within a budget is not easy. Each project is different and has a different set of challenges. No matter what kind of project you are working on, you will have to face strict deadlines. Here is the project management guide, which can be useful for novice and experienced project managers alike.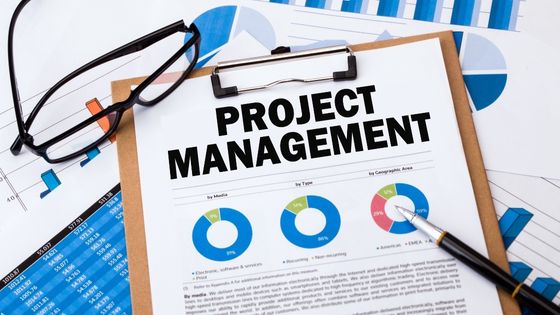 What is project management?
Project management is giving direction to a project from the start to its lifecycle. The main aim of the project management is to complete the project within the time frame and budget. As projects do not last forever, they have lifecycles. A project management lifecycle starts when a project is started and ends when a project is completed.
Why is project management important to manage projects?
Project management stimulates productivity and enhances transparency while giving a clear vision to the team. In addition, there are other benefits as well:
A. Efficient management of the resources.
B. Efficient communication.
C. High customer satisfaction.
D. Enhanced team morale.
E. High flexibility
F. Better output
What are the phases of project management?
Project management phases are the different sets of skills, behaviors, and tasks which are important for a project to become successful. Here are the phases:
A. Initiation – Project initiation means beginning the project by keeping the expectation in mind, like why the project is needed and what will be needed to complete it. Stakeholders' approvals are needed to proceed to the next level. The phase needs documentation and rough estimates of resources and time to finish the project.
B. Planning – In the next phase, the project manager plans a project's time frame, scope, and risks. The phase includes a detailed plan, budget allocation, project schedule, scope document, and updated registry of the stakeholder.
C. Execution – The execution phase of a project includes allocating resources like budgets and materials. In this, the team members are guided through effective communication to get the job done.
D. Monitoring and control – The project's time, performance, and cost are compared at every stage in this phase, and necessary adjustments are made to keep things working in the right direction. The phase includes progress reports and adherence to the plans so that deadlines can be met.
E. Completion – The project closure phase reviews the project deliverables and hands them over to the business leaders. The phase includes approval of the project results and learnings which can be used in the future for similar projects.
A successful project manager needs the right experience and skills to complete a project. Project management courses can help you in sharpening your leadership skills and acumen. You can reach your managerial post a little quicker with a project management degree. A good project manager will have all the necessary skills like communication, leadership, and knowledge of the basic concepts. There are many certificate courses available that can help you in learning those skills.