If you are interested in property and refurbishments and want to make money from a property in one go, then property flipping could be a good way to go about this. There are many different things to consider, and it can be a huge investment, so it is very important to make sure you have done your research and know exactly what you are doing before you begin. Here are a couple of factors you may want to think about before you begin your property flipping journey.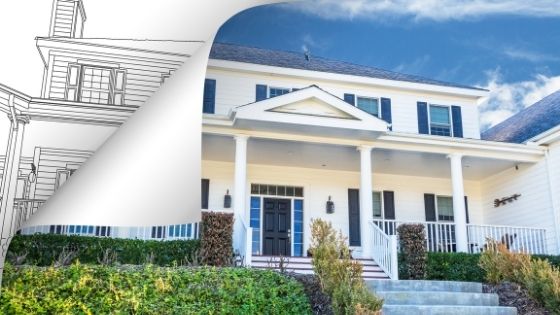 What is property flipping?
Property flipping is the process of buying property and reselling it at a higher price, usually after some refurbishment or improvements have been made. There are plenty of reasons why you may choose to do this, and one of them is to make a large amount of money in one go. You also do not necessarily have to refurbish the property at all, as you may just have gotten lucky and bought it at a bargain price. However, if you are going to sell it at a higher price than what you bought it for, there generally needs to be a reason for the price increase, and doing the property up is a common one.
Why would you want to do it?
There are numerous reasons as to why you may choose to start flipping properties, but the two most common are:
Gain money – flipping property successfully could allow you to earn money in one go, rather than receiving monthly rent payments from tenants. You could even end up being able to replace your salary with the earnings from your property sales.
Raise funds – if you are looking at buy-to-let properties, but cannot afford to build your portfolio with multiple properties to let just yet, then flipping properties could help you make money for the deposits.
Property flipping can be a huge investment, which is why it is important to ensure that you are financially prepared and to seek expert advice. In some cases, you may encounter unexpected costs and hurdles, but there are plenty of ways to help overcome these, such as a foreclosure loan. It is also vital to make sure that you are seeking financial advice from experts before looking into loans.
How do you choose a property?
Again, there are plenty of different ways to choose your properties to flip. Popular options include looking at auctions, online marketing, physical marketing, networking with other investors, or directly contacting owners of empty or distressed properties. With any real estate, there are factors to consider before investing, such as the location, employment rate, local schools and amenities, and the characteristics of the land itself. Look out for properties in desirable areas with good characteristics that will make people want to live there.
Property flipping can be a good alternative to buy-to-let schemes and can also allow you to get creative and use your imagination when thinking about the potential a property has and how you can help it to reach that potential.