Safety is paramount when running a small business. It only takes a break-in, successful cyberattack, or terrible online review to damage your budding venture and force it out of business.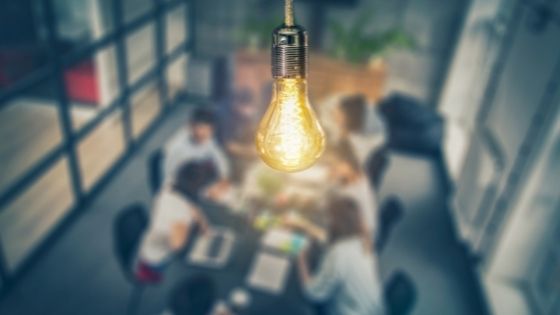 Give your growing brand the best chance of success by finding ways to protect your company, its reputation, and profitability. Read on to learn how to keep your small business safe in 2022.
Protect Your Premises
Businesses are more vulnerable to trespassing and burglary than residential properties. Keep criminals off your premises by installing durable locks and hardware on your workplace doors. For example, you must add drill-resistant, pick-resistant, and bump-proof locks that a trespasser will struggle to penetrate.
Also, it would be wise to install an effective alarm system, replace traditional glass with laminated, and ensure you don't feature expensive items in the windows.
Beef Up Your Cybersecurity
Small businesses are more likely to experience a cyberattack over large, more established organizations. Hackers often make a play for startups because they lack the technology to protect their network, data, and accounts.
Prevent your growing brand from becoming another cybercrime victim by beefing up your company's cybersecurity. Take your pick from various WatchGuard products to protect your business, such as UTM firewalls, wireless security, virtual and cloud firewalls, and multifactor authentication. There's a security solution for every cyber scenario, which will ensure the safe and smooth running of your operations.
Buy Insurance
Insurance is a simple yet effective way of keeping your business safe throughout its lifespan. Choose from many insurance products based on your company's needs and risk factors. For example, you can invest in general liability for workplace injuries and internal errors or worker's compensation to protect your company from expensive employee financial claims for wage replacement and medical bills. The right coverage can safeguard your company's finances and help your business bounce back from a mistake, injury, or negligence claim.
Even if your company performs every task by the book, you are still at risk of a lawsuit. Remember, your business doesn't need to do anything wrong to be sued by a customer, employee, visitor, or supplier.
Boost Your Brand's Reputation
A poor reputation can stop your target demographic from buying from your business. It only takes negative press or a negative online review to damage your brand, which is why you must protect your image at all costs.
For example, you must rectify potential customer problems to prevent negative feedback on review websites, follow the law to the letter to avoid unwanted press coverage, and provide an exceptional customer experience to improve trust and satisfaction.
Hire Hardworking Employees
Every business owner wants to trust their employees, but they must consider potential risks to their operations, reputation, and finances when recruiting staff members. To recruit quality staff, one of the best ways is to outsource this task to experts such as a Global PEO. They allow companies to hire talent over the globe without needing an entity.
The wrong attitude, work ethic, or values can result in your company hiring an employee who might struggle with productivity, steal from your business, or negatively affect the customer experience. For this reason, you must take the interview process seriously, hire employees who embody the brand, and ensure they possess the correct attitude and a hard workethic.