Sometimes you walk into a home and instantly feel warm and welcomed, whereas other homes can feel cold and uninviting. Fortunately, there are countless ways to make your living space feel more inviting, from upgrading the lighting to adding soft furnishing. Here are simple tricks to create a welcoming home and making it one to remember by all.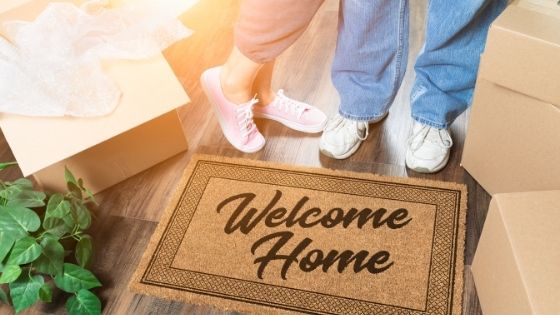 Start with the entrance
Your entrance is what welcomes guests into your home, so you need to make it as inviting as possible. Remember that guests will make their first impressions of your home based on your entryway, so it's worth spending extra time decorating it.
According to advice on seaconstruction.com, you can create a welcoming entrance to your home by keeping your entryway neat and organized, brightening the space with mirrors and lighting, and decorating your entryway with symmetry and scale in mind. For instance, an oversized console table will make a small entryway look cluttered, so opt for a small design.
Create ambiance with lighting
Lighting plays a crucial role in the atmosphere, function, and aesthetic look and feel of your home. Choose lighting based on the purpose of each room. For example, you need to ensure that you have optimal lighting in the kitchen area to enable cooking and meal prep, whereas you can use soft lighting in the living room to create a cozy and welcoming ambiance.
Well-placed table and floor lamps can add dimensions to your rooms and create an inviting atmosphere. You can also install dimmers so that you can adjust your lighting to suit different moods and events. Take a look at this article for more guidance on how to create a warm and welcoming living space using lighting.
Use soft furnishings and textiles
Soft textiles can dress up a room and add style and interest to your living space. Soft furnishing like fluffy rugs, throws, and cushions can also create a warm and cozy atmosphere. Soothing textures will make your guests feel comfortable and relaxed when they are visiting your home. Buying soft furnishings is a simple way to create an inviting living environment.
Let your personality shine through
Keeping your living space looking like a showroom may look aesthetically pleasing, but it is likely to give your home a cold and uninviting feel. Whereas, guests will feel much more comfortable if your house is homely and decorated with personal touches like family photographs and mementos.
If you want to create something special for your home, then visit crystalimpressions.com and have your favorite photo engraved onto a crystal glass sculptor. You can then display this in your home to personalize your interiors.
Put smells on display
Scents are powerful, and a great-smelling home will welcome guests and create a good first impression when people visit. Placing fragrant bunches of flowers around your house will add visual appeal and create a beautiful scent. You can also make your house smell nice by lighting scented candles and wax melts or using perfumed room diffusers.