Block puzzle games are an interesting genre of puzzle games. Most gamers prefer block games because they are engaging and fun to play. In order to be a pro in these games, you require a few tips. These tips will boost your confidence and reveal hidden tricks for playing block puzzle games.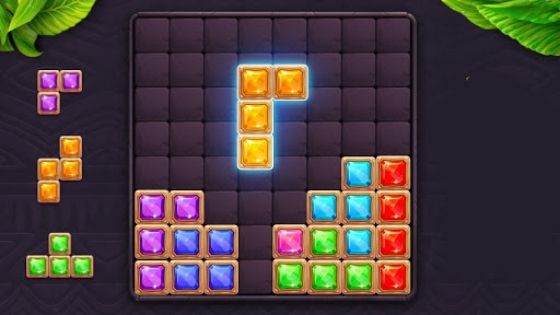 There are various types of block puzzle games that have different strategies for playing. The main types are the falling, advancing, and sliding block games. The tips in this article cut across all categories of these games.
Here are the various tips for block puzzle games.
1. Make Use of the Grid Corners
This tip is often dismissed by gamers. However, it comes in handy when you need to fill blank cells in the grid.
You should always start by placing the blocks at the corners of the grid. This reduces the chances of leaving blank cells in a line. This placement strategy also enables you to create vertical and horizontal lines with ease.
Completing a block game too fast reduces your chances of earning extra points. This tip will enable you to stay longer in the game and earn you a higher score.
2. Fill In Several Rows and Columns at Once
The objective of block games is to create vertical and horizontal lines without gaps. Every line you create disappears from the grid, and this earns you points.
Filling in or creating multiple lines at once will earn you even higher points. These extra points stem from bonus points awarded for clearing multiple lines at a go.
This strategy is useful when the chance to create multiple lines presents itself.
3. Make Use of the Bonus and Magic Provisions
Block puzzle games come with several provisions for when you are stuck. These provisions enable you to keep playing instead of starting again. For example, the wooden block usually has an obstacle. This obstacle is in the form of a tree stump that hinders you from sliding blocks to that position.
A magic provision is usually offered to the gamer in the form of a matchstick. Once you employ this match stick, it burns up the tree stump and clears up the space. You will then be able to place blocks in that space on the grid.
Other games have different provisions which provide extra points, repeat options, and maneuver techniques.
4. Consider the Square-Sized Blocks
This is one of the best tips to ease your gaming experience with block games. A square-sized block is any block with the same vertical and horizontal dimensions. These are like a 3×3, 2×2, and 4×4 block.
You should always leave space for these blocks within the grid. This is because it is difficult to fit them anywhere else apart from cells with a similar dimension.
This space is left at the middle of the grid, not the corners.
5. Have a Clear Strategy
You should always have a plan when playing block games. It should not be about dumping blocks in the grid.
A plan will help you predict the next block. This will enable you to create lines quickly and with ease.
What Do I Need to Know?
In summary, you should combine all these tips and strategies when playing block puzzle games.