According to ASBFEO, 98 per cent of businesses in Australia are small businesses. Hence, they are the lifeblood of the country's economy and contribute to more than half of the GDP. To begin a business in Australia, you must plan thoroughly, pick a business type, apply for an Australian Business Number (ABN) and register your business. But what if you need capital with a bad credit score? Small business owners can secure financing for their operations, especially when they have a poor credit score with bad credit business loans in Australia.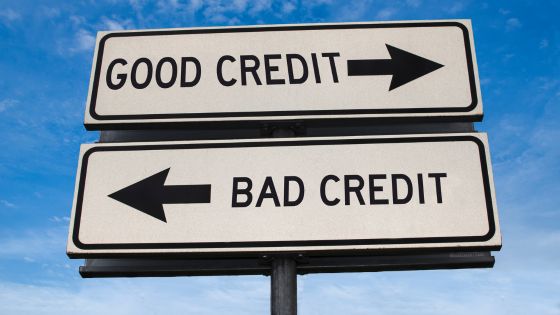 Traditional lending institutions like banks and credit unions tend to reject loan applications from business owners with poor credit, making it difficult for them to access the funds they require to grow their businesses. However, there are still options available for them. This article will provide tips and tricks for navigating loans in Australia.
Understand Your Credit Score: Credit scores range from 0 to 1200 in Australia, with a score of 800 or above considered excellent. A score of 700 or below is generally considered poor credit, and securing a traditional loan from a bank or credit union may be challenging. You can check your score from credit reporting agencies like Equifax, Experian, or Illion for free. Reviewing your credit report will help you understand the factors contributing to your low score and identify any errors that may negatively impact your credit.
Consider Secured Loans: Another option for small business owners with bad credit is to apply for a secured loan. A secured loan requires you to pledge collateral, such as real estate or inventory, to secure the loan. It is less risky, meaning lenders may be more willing to work with businesses with bad credit.
Prepare a Strong Business Plan: When applying for a small business loan, lenders want to see a well-thought-out business plan that demonstrates the viability of your business. Your business plan should include details such as your business goals, marketing strategies, financial projections, and industry analysis. It can help mitigate the risk for lenders, increasing your chances of securing a loan. Ensure your plan is clear and concise and demonstrates a solid understanding of your business and the market you are operating in.
Provide Collateral or a Personal Guarantee: If you struggle to secure a small business loan due to bad credit, providing collateral or a personal guarantee can increase your chances of approval. Collateral can include real estate, equipment, or inventory, which can be used to secure the loan. A personal guarantee means you are responsible for repaying the loan if your business cannot. Providing collateral or a personal guarantee can reduce the risk for lenders, making it more likely that they will approve your loan application. However, it's essential to carefully consider the risks before providing collateral or a personal guarantee. If you cannot repay the loan, you risk losing your personal assets or damaging your credit score further.
Work with a Financial Advisor: Navigating the world of small business loans with bad credit can be challenging, which is why working with a financial advisor is helpful. Financial advisors can help you assess your financial situation, explore financing options, and develop a plan to improve your credit score. They can also guide how to manage your cash flow, reduce expenses, and improve your profitability, which can help make your business more attractive to lenders.
Conclusion
Securing bad credit business loans in Australia can be challenging, but it's not impossible. By understanding your credit score, considering secured loans, preparing a strong business plan, providing collateral or a personal guarantee, and working with a financial advisor, you can increase your chances of getting approved for a loan.