Ahmedabad, located on the banks of Sabarmati is one of the fastest growing cities in India. This City is not just famous for its Dhokla and Khakhra, but also for foods like- Stuffed Parantha, Chole Kulche, Cheese Maggi, Bhuna Gosht, Jalebi, Mutton Chaap, Bhel Puri and many more. Chandkheda, located in the Northwest part of Ahmedabad city, is a well-known residential area because of the ONGC office situated nearby. Places to visit near Chandkheda are Gurudwara Gobind Dham, Vaishno Devi Temple, Sabarmati Ashram, Dada Bhagwan Temple, Adalaj Trimandir and many more. When comes to restaurants, cafes and bars, this place has an amazing vibe and mouth-watering food to offer. So, whenever you visit Ahmedabad checkout our list of Chandkheda Ahmedabad Restaurants Cafes Guide!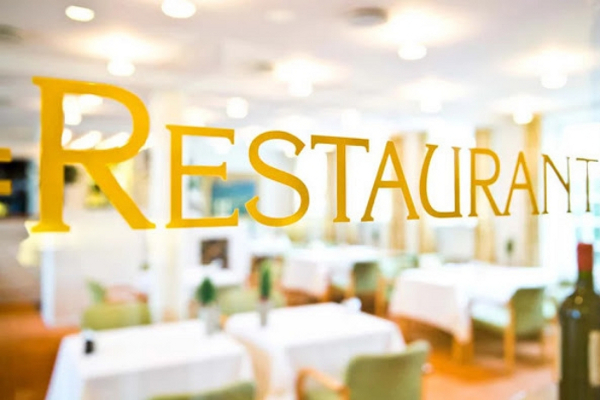 Bhopal, the capital of Madhya Pradesh is also known as 'city of lakes'. This place is not just famous for silver jewellery, cushions, purses but also famous for its cuisines. Bhopal food is greatly influenced by both Muslim and Hindu culture. Must have dishes to try, when in Bhopal are- Achar Gosht, Keema, Biryani Pilaf, Keema pulav, Roghan Josh, Bafla, Bhopali Paan, Seekh Kebab, Poha Jalebi, Dal Bafla, Bhuttey Ke Kees, Bhopali Gosht Korma, Chakki Ki Shaak and lot more. Also Bhopal offers some amazing Fine Dining, Multi-cuisine Restaurant, Bars & Lounges. So, do checkout out list of Best Bhopal Restaurants Cafes Guide, to know more about Bhopal cuisines.
List of Chandkheda Ahmedabad Restaurants Cafes Guide
1. Spirit O Soul
This place is always crowded with young crowd, as they offer unique interiors with a dance floor in the centre. This is a vegetarian restaurant with variety of Italian dishes on their menu. This place specialize in Zucchini Roulade, Greek Salad Wild Mushroom and Baby Onions Ragout.
● What to have: Three Bean Chowder, Fattoush and Crepe Exotica
● Perfect for: Lunch, Home Delivery, and Vegetarian only
● Opening hours: 7–11PM
2. Aagrah
This place has most royal sitting arrangement. They serve some mouth-watering Indian, Asian and vegetarian friendly cuisines. They specialize in Gujarati food and Thalis.
● What to have: Thalis, Meals
● Perfect for: Lunch, Family Outing
● Opening hours: 10AM–11PM
List of Bhopal Restaurants Cafes Guide
1. La Kuchina
La Kuchina is a popular Italian restaurant located in Shymala Hills, Bhopal. This place has warm atmosphere with equally amazing food. They specialize in ricotta spinach ravioli, penne alfredo, and delicate thin crust pizzas.
● What to have: smoked chicken carbonara, Pizza and ricotta spinach ravioli
● Perfect for: Dine-out, Outdoor Seating
● Opening hours: 12 noon – 11PM
2. Rice 'n' Bowl Thai & Chinese
This spot located in Arera Colony, Bhopal, is a one-stop destination for all your Chinese and Thai cravings. They specialize in dishes like crispy chicken, paneer satay, goreng noodles, crispy lamb, chicken fried rice and many more.
● What to have: Chinese and Thai cuisines, crispy chicken and cold lemon soda
● Perfect for: Lunch, Dine-out, Family Outing
● Opening hours: 12noon – 11pm