In 2017, the Indian market had a turnover of $890 million, less than one percent of the global market. However, experts say with confidence that India will soon become the new epicenter of the gaming industry.
About the immediate prospects of the Indian gaming market, you can read also on our website.
Evidenced by the growth rate of the market
The country ranks among the world's top 5 in terms of app downloads;
Big Chinese players have entered the market: Tencent and Alibaba Group;
By 2020 the market is sure to cross the $1 billion mark;
By 2021, Indian Internet users will consume, on average, five times more content than in 2016 – 7 GB vs. 1.4 GB;
The number of gamers will grow from 120 million to 310 million by the same time.
What are Indians playing?
Indians prefer adaptations of classic board games popular in the country.
In 2017, Ludo King, a game from local developers, racked up 55 million downloads in India. The game is an online version of the traditional board game ludo or pachisi.
A classic card game called Teen-Patty and mobile versions of poker were the two most popular games in India in 2017. There are also many online card games like Freecell, Solitaire, Rummy, and more, which you can play whenever you like.
PvP games with real-time sessions, such as online billiards 8-Ball Pool, were especially popular with Indians this year.
Indians prefer free-to-play to premium games, but the gap between these models has been narrowing lately as many quality premium games have appeared on local Google Play.
The number of users in India is very high
The number of smartphone owners in the country has doubled in the last two years. Already this year, 387 million people will have these devices. If the market continues to grow at the same rate, by 2020, 585 million Indians will have smartphones.
Back in 2016, the country was ahead of the United States in the number of smartphone users. Then it became the second country in the world for this indicator. Only China is more significant.
The market's downside is that the share of modern smartphones among the total fleet of devices in the country is meager. As of January 2018, it was 7.5%. By comparison, in China, the share reaches 17.5%, and in South Korea – up to 60%.
By modern devices, we mean those whose characteristics meet the following requirements: dual-core processor, 2 GB of RAM, support for 4G, NFC, biometric identification (for example, fingerprints), the date of release – no earlier than 2014.
There are also many mobile gamers in India, but the size of the gaming market is modest. As well as the increase in the number of devices in the country, gamers are also growing.
According to experts, Indians are a very engaged audience. Almost one in three gamers play five days a week or more. In addition, 40% of gamers spend six hours or more a week playing games.
By the end of this year, mobile gaming is projected to earn $1.1 billion. At the current compound annual growth rate of 49%, that number could rise to $2.4 billion by 2022.
Today, the industry leader in mobile gaming in India in terms of revenue growth. And the average revenue per Android user in the country is growing just as fast. During the last two years, it has doubled.
However, so far, ARPPU in the country is much lower than in Western countries and less than ARPPU of other developing countries.
Pros of working in the Indian market
CPI in India is 12 times cheaper than in the US Experts agree that for such little money and the result is not essential, but note that over 2020-2021, several key metrics showed a two-fold increase.
Coupled with the accelerating growth in modern smartphone sales in recent months, driven by the growing popularity of Chinese brands such as Xiaomi and Vivo, the Indian market could be exciting in the coming years.
Experts believe it is not difficult to enter now. Most of the population (at least in the big cities) speaks English, local players are not as strong as in South Korea or Japan, and the state does not regulate the market as in China.
Is everyone equally fond of slots, or are there differences?
The experts also found out the differences between players in different countries and their preferences.
In Italy, most players play slots, which are best suited for high jackpots. Roulette, blackjack, bingo, and poker are slightly less popular there.
Similar preferences in the UK, where slot machines also hold the lead.
In Germany, they are more fond of classics. Though slot machines are popular in Germany, they are in the top 5 games according to German preferences.
In India, slot machines are the undisputed leader among online casino games. Slots are the most popular throughout India, where there are still special halls with slot machines. In addition, there are more and more "how to win lottery in India" queries on the Internet, which also indicates players' preferences.
Drivers of gaming industry growth in India
Young market
75% of India's population is under the age of 45. This group is already heavily dependent on a form of digital gaming as a result of online gambling. But it's not exactly a straight line. You'll find that 50% of this group under 25 is a demographic that is addicted to online video games.
This group has spawned an exciting gaming culture across India with a diverse range of interests. These gamers aren't just thinking about making money; they're looking for everything from nerve-racking arcades to adventures and puzzles. Factors that matter in other complex gaming markets are also present here: graphics, storylines, sound and music, controls, and characters.
Not only that, but this experience and the significant market are increasingly looking for cutting-edge technology. In addition, the proliferation of more powerful mobile devices across India has prompted players to seek out the latest and greatest gaming technology.
Mobile entertainment is popular among Indian players. To familiarize yourself with the mobile game, you can read the app review at Pure Win.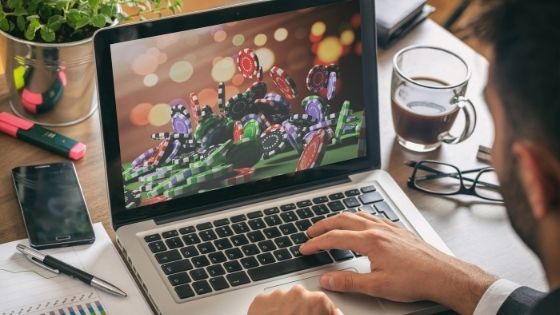 The Effect of the pandemic
During the past year, the global outbreak of the pandemic has hit many industries hard. Ultimately, however, it has been a boon to the gaming industry.
Work bans in different areas of the globe kept people stranded at their homes, which meant virtual entertainment- especially those that allow people to connect with friends, family, and peer groups they can't see in person- could flourish.
Mobile gaming has, in many ways, made video games far more accessible to more people than ever before. The Indian gaming market has had something of a perfect storm because all of the factors mentioned above converged simultaneously. Therefore, it is impossible to ignore India and its growing influence on the global gaming industry when discussing gaming trends and future markets.